The crucial role of patient support programs
With patients across the country and across the financial spectrum struggling to afford treatment, ensuring all eligible patients are enrolled in the patient support programs they qualify for is critical—and often challenging.
"I'd estimate that 50% to 75% of our patients struggle to afford treatment," says Beth Huneycutt, a Revenue Cycle Manager at Verdi Oncology.
Beth oversees the Financial Counseling, Prior Authorization, and Physician In-Office Dispensing (IOD) teams at Verdi's two clinics, one in Nashville and one in Indiana. She and her team of financial counselors are responsible for helping patients get the financial assistance they qualify for so they can get the treatment they need as quickly as possible, without interruption, and for the duration intended by their physician.
"When you're a financial counselor, it's more than a job to you," says Beth. "You're doing it because you truly want to meet every single patient's needs, and it breaks your heart when you can't."
But with hundreds of assistance options to navigate via individual program websites and portals, complex and time-consuming traditional enrollment processes, and only so many hours in a day, connecting patients with available assistance is easier said than done.
"In my previous financial counseling job before I came to Verdi, we did everything manually," says Beth. "I had a thick binder filled with brochures from drug reps and spreadsheets I created with typed information and phone numbers for all the different manufacturers and foundations. I'd have to call and apply for patient financial assistance over the phone. They'd fax me something and I'd have to fax it back. There was just so much back-and-forth, and I'd have to spend so much time on just one patient. We just didn't have the time to work up every patient using our manual process. If there had been a way to streamline our workflow, I could have taken care of a lot more patients."
While life science companies are spending upwards of $5 billion on patient support programs each year, a meager 3% of patients are actually using these funds. That's despite both widespread need and eligibility requirements that tend to include a substantial patient population; for example, an analysis conducted by Phreesia found that for one drug, only 1 in 10 qualified patients was taking advantage of the brand's co-pay card, though 53% said they would likely use it if they had it.1
Simply offering patient support programs isn't enough. In order for these programs to have the intended impact of making care widely affordable and accessible, life science companies need to do more to boost awareness of them among patients and healthcare providers.
They also need to make the enrollment and fulfillment process for their patient support programs as simple and straightforward as possible. Beth has some thoughts about how life science companies can do this:
"Eliminating patient signature requirements would go a long way," says Beth. "Many life science companies still require a wet signature. It's a big hassle, especially for our patients who live in rural areas and have to drive a long way to come in and sign a form. We do our best to coordinate having them sign the forms at their appointments, but the timing doesn't always work out. It can really delay treatment."
While other life science companies allow e-signatures for patients, that presents its own set of challenges.
"E-signatures can create a real struggle for elderly patients and others who aren't very comfortable using computers," says Beth. "Asking them to open an email attachment and sign it digitally with technology they might not have used before can lead to a lot of issues."
This is also true of patients with limited access to the Internet.
"By allowing financial counselors to sign on behalf of patients and avoiding those issues and delays, life science companies can help patients get on treatment weeks earlier," says Beth.
Another step Beth is urging life science companies to take in order to speed up and simplify the path to treatment is digitally integrating their patient support programs with Annexus Health's AssistPoint® platform via AP Connect®.
Beth and her team at Verdi Oncology utilize AssistPoint to identify and manage financial assistance and other access services for eligible patients. By simplifying and streamlining the process, the platform empowers financial counselors to proactively work up every single patient for available assistance.
"AssistPoint is an amazing tool!" says Beth. "Our entire team uses it for everything, and I mean everything. We're in it all day. That's why I really think every manufacturer out there should digitally integrate with AssistPoint."
That's where AP Connect comes in.
AP Connect is a technology-driven solution that digitally integrates life science patient support programs with AssistPoint. It brings these programs directly into the provider workflow in connection with the practice management system to streamline and speed up the enrollment process, removing the burden from patients so they can focus on their care.
From her experience helping patients get the assistance needed to afford their intended treatment, here are two key reasons why Beth says integrating with AssistPoint via AP Connect is an absolute must for life science companies looking to maximize utilization of their patient support programs and optimize access to care:
1. AP Connect enables speedy digital enrollment to expedite the path to treatment
One of the many ways by which AssistPoint saves time and allows for all patients to be worked up is through digital integration with patient support programs offered by an ever-growing list of Annexus Health's life science partners.
For digitally integrated patient support programs, enrollment is completed through a standardized digital form within AssistPoint that is automatically prepopulated with patient demographic information from the practice management system, leaving only a small percentage of fields for a financial counselor to fill out on behalf of the patient.
"Digital integration alone saves us about 30 minutes per enrollment," says Beth. "It really adds up."
When the goal is to work up every patient, every minute counts.
2. AP Connect facilitates accurate award balance tracking to avoid gaps in assistance—and treatment
Faster enrollments aren't the only advantage of digital integration with AssistPoint. Integration also reduces communication delays between the patient support program and the provider organization, speeding up award approval and utilization notifications so that healthcare providers can easily provide patients with an accurate, up-to-date award balance.
"It's absolutely necessary to be able to get in there and see just how much is left," says Beth. "That way, we can see when someone is running low on funds and try to get them more funding proactively instead of the patient finding out at the pharmacy at the last minute that they're out of funding and can't fill their prescription."
Within AssistPoint, financial counselors can monitor financial assistance award balances for each patient in real time so they can re-enroll them or find new funding before the award runs out, helping patients to avoid interruptions in treatment.
Removing barriers to access helps improve patient outcomes
Making it easier for eligible patients to be enrolled in patient support programs can improve access to therapy, time to start on therapy, and duration of therapy, while reducing financial toxicity.
And, as Beth says, relieving patients of the financial burden of care helps them focus on what matters most: their health.
"Nobody should have to worry about finances when they're facing a terrifying diagnosis and they're fighting for their life," says Beth. "They just need to worry about getting well."
That's why life science companies should do everything possible to ensure every eligible patient can access their intended treatment. Annexus Health can help them do it.
---
About the contributor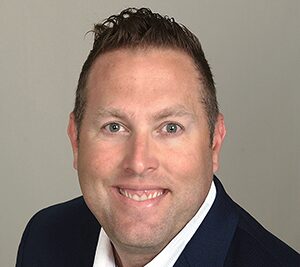 Tim Koenig is Vice President of Marketing at Annexus Health. He has over 20 years of commercial experience in life sciences within companies on the marketing agency side, as well as start-up biotech and large pharma. With his demonstrated history of driving growth, he ensures that all marketing strategies and communication efforts strengthen the organization's market position and achieve desired results. Tim is passionate about making a meaningful difference in patients' lives and uses this patient-centric mindset to translate intricate solutions into compelling and humanized narratives.
---
Reference: 1. Bulik BS. Pharmas' return on $5B spent yearly on patient support programs? Only 3% are using them: survey. Fierce Pharma. July 6, 2021. Accessed August 22, 2023. https://www.fiercepharma.com/marketing/pharmas-return-5-billion-spent-yearly-patient-support-programs-only-3-use-survey